Mold damages- What do you need to know?
1/9/2020 (Permalink)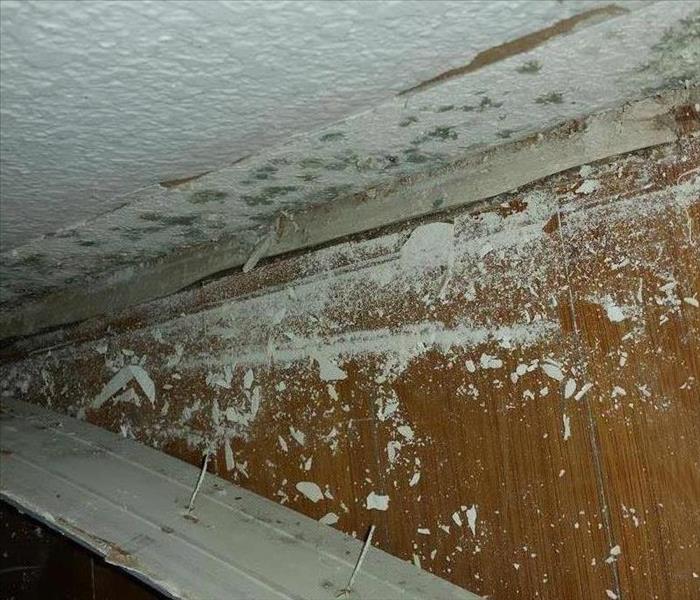 It is very common that mold starts to grow behind the baseboards when water damage occurs as the moisture is trapped between two materials
Mold shows up after there has been water damage. It could be as a result of a flood, a pipe break, or some other causes of water inside of a home or business. Exploring MOLD REMEDIATION will make it easier to overcome the problem.

Why is mold bad?
Mold is a type of fungus. It is more severe than mildew. Black mold is considered one of the worst types of fungus because of the way it spreads very quickly and is notorious for structural damage.

Mold damage needs to be addressed quickly because it can lead to dry rot and all sorts of other problems. Additionally, if there is mold growth behind a wall, there's often no way to know about it. The mold growth behind a wall could be black mold and could also be causing dry rot. Until it starts to decompose wood or cause a smelly odor, it's hard to know that it's there. It's why it's important to call a mold certified restoration company the moment that it's suspected that there is any kind of mold growth.
All sources of water intrusion into the structure have to be repaired. If all water intrusion issues are not addressed, further microbial contamination may occur and remediation may not be successful


What can be done about mold?
Residential and commercial mold damage isn't the end of the world. The good news is that through mold mitigation and mold remediation, the problem can be taken care of. All mold can be eliminated from a building.

Will mold spread?
Mold will often spread during the mold removal process. It's important to remember that it's a fungus, and fungus grows as a result of spores. It's not uncommon for spores to spread, and this is done because the spores become airborne. If there is mold growth behind a wall and someone rips into the wall, the residential or commercial mold damage could become a lot worse.

DIY mold removal is never recommended because most people don't know about mitigation or remediation. It's important to contain the black mold or any other mold growth to one area. otherwise, the mold in a home or the commercial mold damage is going to be that much worse. The smelly odor will spread and it will require a lot more deodorization.

It is the mold growth that will lead to dry rot, a smelly odor, and the need for professional mold removal. It's also important to know if there is black mold in the home or business because the removal process is different.